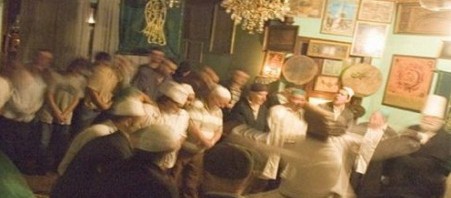 DO NOT FOLLOW IN THE WAKE OF THEIR MASTERS
67 – They will say: "Our Lord, we have obeyed our leader and elders, but they led us astray."
33 The Parties, 67
The traditionalist Islamist abides by the criteria he has inherited from his ancestors without questioning. The disciples try to justify their dependence on their sheikh by telling stories about the prominent members of their sect whom they consider endowed with great moral merits. According to these people the sheikhs have organized everything. To accommodate himself to one's sheikh is what is required; to have to think or call to question something on which the sheikh has pronounced judgment is irrelevant and indecent. To conform to the ways of their superiors is to obey without raising any objection, without questioning the thing they have decided upon and to rely on their wisdom without having recourse of the faculty of reasoning. Yet we see in the Quran that the reason of deviation from the right path is blind obedience to one's superior. The Quran mentions no master, no sect, no hadith and no religious order as the source of religion. According to the Quran, the path to truth is the individual's use of his own intellect and reasoning faculty.
82 – Do they not ponder over the Quran?
4 The Women, 82
29 – This is a Book that we have sent down to you, that is sacred, that they may meditate on its signs, and that men of understanding may receive admonition.
38 Sad, 29
Turn to the First Page of the Article/
PAGE 2: TRANSFORMATION OF DERVISH LODGES INTO TAVERNS AND BROTHELS
PAGE 3: WHOSE SPIRITUAL LEADER IS SATAN?
PAGE 4: BLIND OBEDIENCE TO SHEIKHS
PAGE 5: EXPLOITED DISCIPLES
PAGE 6: LEGENDS
PAGE 7: FUNNY LINK
PAGE 9: DISCIPLES THAT CAUSE THEIR SHEIKHS TO FLY