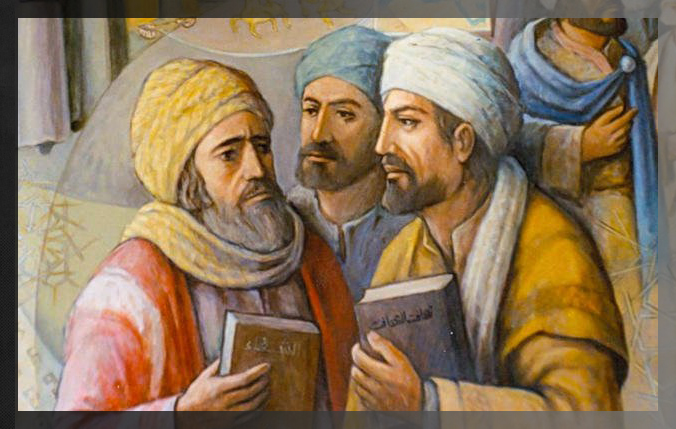 SOME PROMINENT HADITH FABRICATORS
10:27 pm
INFLUENCE OF KAB AL AHBAR
Kab al Ahbar is the person who had been instrumental in interpolating the greatest number of Jewish anecdotes and parables into Islam. He is said to have converted to Islam either during Abu Bakr's era or Omar's. His lore of Jewish legends and interminable stories had put him in the focus of his time. In one of the hadiths, it is said: "There is no harm in transmitting hadiths from Judaic lore." It was Abdallah bin Amr who reportedly transmitted this hadith. Tirmizi, Abu Davud and Bukhari also mentioned this hadith. As we shall be seeing presently, Abdallah b. Amr was among the novices of Kab al Ahbar. Those who fabricated this hadith prior to the other unfounded hadiths used it as a basis for their new fabrications. Kab al Ahbar was a pioneer in this. Not only did he transmit hadiths, but also gave instruction to Abu Hurayra, as we have already examined, as well as Abdallah b. Amr, Ibn Omar and Ibn Abbas. Thus he benefited from these people when spreading his interpolations.
Caliph Omar, who revolted against Abu Hurayra, had displayed a similar reaction to Kab al Ahbar and threatened him with exile. Kab al Ahbar, who had had difficulty in spreading his teaching, found partial relief in the wake of Omar's death. Mahmud Abu Rayya, claiming that Kab had been partially responsible for the killing of Caliph Omar said: "Despite the fact that Caliph Omar had the insight of diligence to keep track of this ingenious Jew and had sensed the evil intentions he would be displaying, he had, thanks to his stroke of genius, continued to set traps and overcome Omar's vigilance and good will. The scheme ended with the murder of Caliph Omar. The evidence in hand shows that the plot had been hatched by a secret society. The head of this society, of which Kab also was a member. was a certain Hurmuzan. Hurmuzan was the king of Huzistan and had been brought to Medina as a captive. The mission to kill Omar was entrusted to Abu Lulue."
Mahmud Abu Rayya, Enlightenment of the Muhammadan Sunna
We cannot, of course, claim the absolute truth of this likelihood told by Mahmud Abu Rayya with quotations from Ibn Kathir. But we have every reason to doubt the authenticity of the hadiths transmitted by a person whose attempts at copying the hadiths had been banned by Caliph Omar and by such individuals as Abu Hurayra, Abdallah b. Omar, Ibn Omar etc., to whom he had given lessons. On the other hand, can the meticulousness and fastidiousness of these people who interpolated a host of Jewish parables and legends be taken for granted? After these questions, what if we return to Kab to the fabrications of which there was no end: the creation of the universe, like the views of the other world, the importance of Damascus, etc.
Turn to First Page of the article
PAGE 2: IF ABU HURAYRA IS DECLARED UNRELIABLE
PAGE 3: IS THE CHEATING OF THE HORSE MORE IMPORTANT THAN THE BEATING OF OMAR?
PAGE 4: THE ERA OF THE OMAYYADS WAS THE GOLDEN AGE FOR ABU HURAYRA
PAGE 5: JEWISH PARABLES AND PROMINENT FABRICATORS
PAGE 7: EXAMPLES OF FABRICATIONS HAVING KAB AS THE ORIGIN
PAGE 8: WAHB IBN MUNABBIH
PAGE 9: CHRISTIAN INTERPOLATIONS AND PROMINENT FABRICATORS
You May Also Like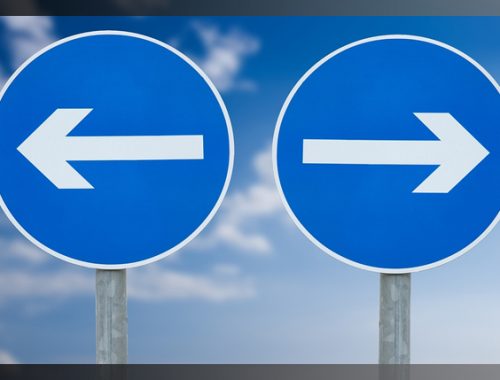 11:41 pm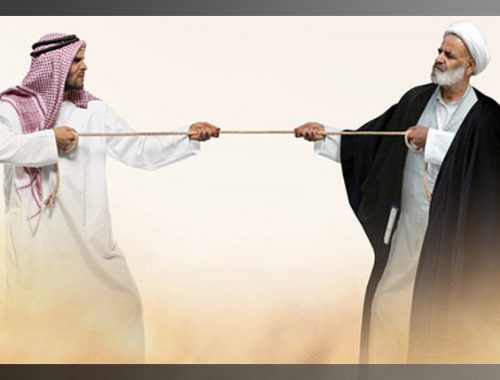 10:18 pm