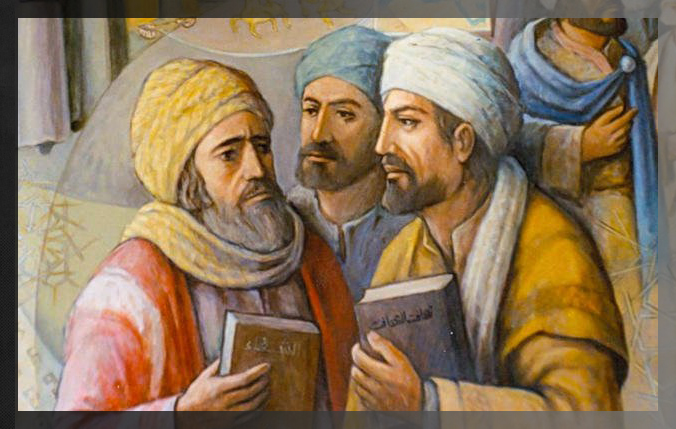 SOME PROMINENT HADITH FABRICATORS
10:27 pm
WAHB IBN MUNABBIH
Next to Kab came Wahb Ibn Munabbih, notorious for his concoctions. He had transmitted numerous hadiths ascribing them to the Prophet's companions; Abu Hurayra, Ibn Omar and Ibn Abbas quoted many hadiths of his. Ahmet Emin speaks as follows: "Including the most reliable ones, they are not entirely purged from Jewish interpolations. Quite the reverse is the case, since the oldest among them contain even more. Ibn Ishak considered the most reliable among them who had drawn profusely upon Wahb Ibn Munabbih who was a convert. We know also that Ibn Ishak had also drawn largely upon Christian and Magian sources" (Ahmed Emin, Duhaul). It is regrettable that Wahb has not been made a subject of criticism as seriously as Ahmet Emin, and in order to be able to transmit as many hadiths as possible, they transmitted invented stories from Wahb like the following:
Four angels support the sky on their shoulders. Each has four faces: namely, the faces of an ox, of an eagle, of a lion and of a human being. Each is equipped with four wings. Two of these cover their faces so that they are not scorched when they chance to look upward. His majesty covers the skies and the earth.
Malti-Kitab at Tanbih.
Reþid Rýza describes the harm Kab and Wahb have done to Islam in the following manner: "Among those who interpolated Jewish legends and deceived the Muslims, Kab and Wahb were the most evil. All the superstitions related to creation, genesis, prophets, past communities, mischief done, the day of resurrection and the hereafter have found their way to commentaries and history textbooks thanks to the labor of these two fiends. Among their concoctions, those that they supposedly drew upon, the Torah and other heavenly books, have been examined by us. The conclusion we reached was the fact that most of them were devoid of any foundation. The scholars of ancient times could not have detected themas they had not been familiar with the books of Jews and Christians. Most of the tales reported by these two Jews were superstitions from Jewish folklore, but had infiltrated many commentaries and other publications. Pagans hostile to Islam claimed that Islam, like other religions, was a religion of superstitions and delusions."
Reþid Rýza, Mecelletül Menar
Turn to First Page of the article
PAGE 2: IF ABU HURAYRA IS DECLARED UNRELIABLE
PAGE 3: IS THE CHEATING OF THE HORSE MORE IMPORTANT THAN THE BEATING OF OMAR?
PAGE 4: THE ERA OF THE OMAYYADS WAS THE GOLDEN AGE FOR ABU HURAYRA
PAGE 5: JEWISH PARABLES AND PROMINENT FABRICATORS
PAGE 6: INFLUENCE OF KAB AL AHBAR
PAGE 7: EXAMPLES OF FABRICATIONS HAVING KAB AS THE ORIGIN
PAGE 9: CHRISTIAN INTERPOLATIONS AND PROMINENT FABRICATORS
You May Also Like