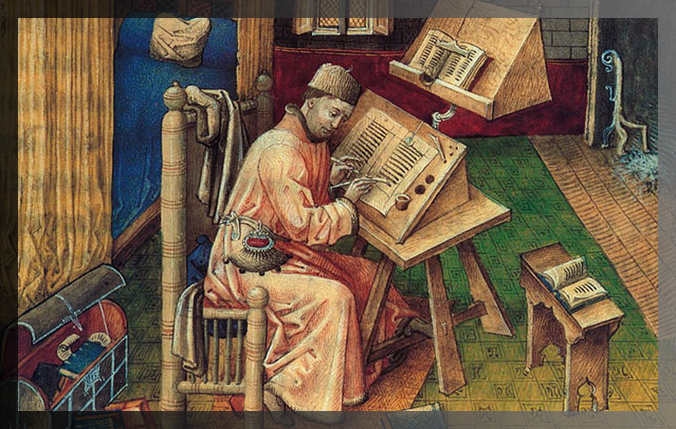 REASONS FOR ADDING TO THE ESTABLISHING RELIGION AND FOR INVENTION OF HADITHS
6:54 pm
1) FABRICATIONS WITH THE INTENTION OF ADULTERATING THE RELIGION
Infidels have invented innumerable hadiths with a view to perverting Islam and adulterating the religion. Later, they and a host of non-believers who succeeded them used these hadits to subvert the foundations of Islam. Concealing their lack of faith in Islam, their hatred and the grudges in their hearts, they infiltrated into the midst of people clad in the garb of the true believer, and tried to sow dissent among the faithful and arouse suspicion in their minds. With this aim they invented an infinite number of concocted hadiths ascribing their authorship to the Prophet. There are verses in the Quran that speak of the hypocrites who had already infiltrated among the people during the lifetime of the Prophet.
The notorious atheist Abdulkerim b. Abil Avca had made the following statement before he was decapitated under Caliph Mahdi: "You are killing me; yet I have invented 4000 hadiths that adulterated your religion, turning the lawfully permitted into what was forbidden by the religion and the forbidden into the permitted." Considering that there are 6000 verses in the Quran, the invention of 4000 hadiths by one single man can give you an idea of the harm that the so-called hadiths may have done. It is reported (by Ibni Hajar, Lisan'ul Mizan) that the number of hadiths invented by Ahmad bin Al Juvaybari, Muhammad bin Ukesha and Muhammad bin Tamim exceed, 10,000. Zahabi states that Ahmad bin Abdullah had invented thousands of hadiths allegedly based on hearsay evidence, ascribing his concoctions to the hadith imams. He mentions that he had heard from Dinar Abu Mikyas, who claimed to be the servant of Ahmad bin Abdullah, a whole invented page alleged to have originated from Anas bin Malik (Zahabi, Mizan). The hadith books are full of inventions willfully made to adulterate the religion. This is an established fact. But who can come forth and say that this hadith is authentic while that one is unauthentic? Who can claim that the sinister plots of the hypocrites already swarming around during the lifetime of the Prophet have not watered down what we have as hadiths today?
Turn to the First Page of the Article
PAGE 3: 2) FABRICATIONS BY DISSIDENTS
PAGE 4: 3) FABRICATIONS BY THOSE WHO THOUGHT THAT THE REVELATION NEEDED TO BE SUPPLEMENTED
PAGE 5: 4) FABRICATIONS TO MAKE RELIGION ATTRACTIVE TO PEOPLE
PAGE 6: 5) FABRICATORS WHO TRIED TO JUSTIFY THEIR SECTS AND IDEAS
PAGE 7: 6) FABRICATIONS UNDER PRESSURE
PAGE 8: 7) FABRICATIONS BY SEEKERS OF MATERIAL GAIN
PAGE 9: 8.) FABRICATORS, SEEKERS OF SPIRITUAL ADVANTAGE
PAGE 10: 9) FABRICATIONS TO GIVE A PLACE FOR TRADITIONS AND CUSTOMS IN RELIGION
PAGE 11: 10) FABRICATIONS RESULTING FROM INTERPOLATIONS INTO THE RELIGION OF STORIES FROM OTHER RELIGIONS
You May Also Like