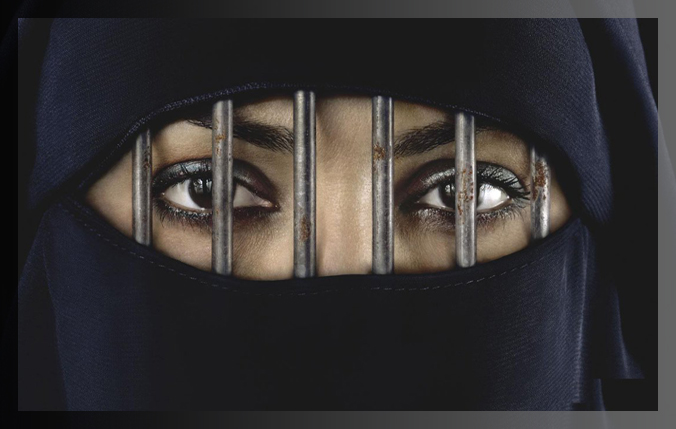 WOMEN IN THE QURAN AND IN THE FABRICATED RELIGION
8:45 pm
DOG MEAT AND POLYGAMY
As we have already pointed out, polygamy is not an obligation; it is left to the husband's discretion, although in certain communities it is even encouraged by the female spouse. The Quran prohibits solely the consumption of dead animals, blood, pork, and, last but not least, animals slaughtered in the name of some being other than God. All other edible material is allowed. For instance, dog meat is a favorite dish in China. The ways and manners differ according to the geographical and social status of a community. However, what is considered to be lawful should not be interpreted as a devotional act. This important point has often been misconceived by the communities whose ways differ from each other. So long as the Quran has not explicitly stated that a given thing or act is prohibited, the said thing or act is lawful; it is not against Islam. For instance, going to a wedding party in Hawaii wearing shorts, painting one's face with various colors like American Indians, belching or passing gas may be deemed normal in certain cultures. Muslims living among these communities may live up to their standards without being accused of non-compliance. The Quran is neutral in this respect. The Quran speaks neither in favor of nor against such acts. Just as it is irrelevant to attribute to the religion such injunctions as "Islam commands you to eat dog meat," or "Islam commands you to go to a wedding party in shorts," it is equally irrelevant to say "Polygamy is sanctioned by Islam." The act favored and ordered by Islam and the act that is free just because it is not forbidden are two different things.
Under normal conditions in peacetime, we observe a quasi equality between the male and female populations. This is a sign that polygamy is an exception. The Quran states that monogamy should be observed if a husband is not sure of being partial to any one of his wives.
3 – But if you fear you cannot treat them with equality, marry only one.
4 The Women, 3
Polygamy is foreseen in the Quran. However, it is neither recommended nor forbidden. Man is free to choose. He may or may not take more than one wife. The Quran addresses, as we have mentioned at the beginning of the present book, mankind, people with different cultures, in different periods of history, in time of peace and of war, the agricultural and industrial communities, the big states as well as the small insular inhabitants. The Islam preached in the Quran is not exclusive to a single civilization, a single industrial community, a single place where peace reigns. The Omayyads and Abbasids contrived to introduce foreign elements into Islam and succeeded to implant their local tribal customs as if they were dictates of Islam (like growing a beard, wearing a robe with full sleeves and long skirts, wearing a turban and living a polygamous life) since there was nothing against such practices. Today one is free to shave and wear trousers, wear a necktie and prefer monogamy without offending Islam in any way whatsoever. In these there is nothing offensive against Islam. On the other hand, recognizing the uniqueness of God, helping the poor, keeping the fast are the prescriptions of the Quran and were part of the injunctions that both the Omayyads and Abbasids had had to observe, and require contemporary Muslims and the future Muslim generations to abide by them.
Turn to the First Page of the Article/
PAGE 2: TISSUE OF LIES ABOUT WOMEN BY SECTS BASED ON FABRICATED HADITHS
PAGE 3: A WOMAN CAN BE ADMITTED INTO PARADISE ONLY BY PERMISSION OF HER HUSBAND
PAGE 4: SALVATION FOR AGED TOOTHLESS HUSBANDS
PAGE 5: THE BEST WOMAN IS SHE WHO IS LIKE SHEEP
PAGE 6: SPEAKING WITH A MOUTH FULL OF PEBBLES
PAGE 7: WOMEN AS IMAMS, MUEZZINS AND HEADS OF STATE
PAGE 8: FABRICATION OF HADITHS FOR SEXUAL ENDS
PAGE 9: CERTAIN MISCONCEPTIONS ABOUT WOMEN
PAGE 10: POLYGAMY IN HISTORY
PAGE 12: THE PROPHET'S WIVES
PAGE 13: WOMEN AS WITNESSES
PAGE 14: BEATING WOMEN
PAGE 15: WOMEN AS HEIRESSES
PAGE 16: WOMEN'S POSITION ACCORDING TO THE QURAN
PAGE 17: SUPERIORITY IS NOT RELATED TO SEX BUT IN THE EXECUTION OF RIGHTEOUS ACTS
You May Also Like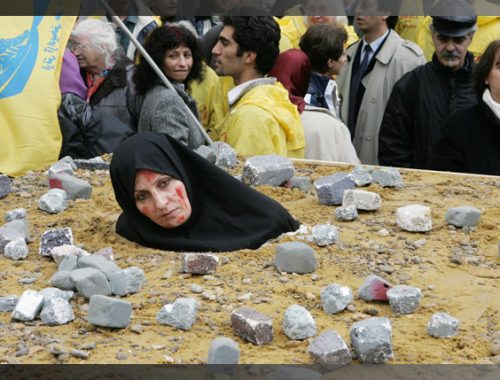 12:24 pm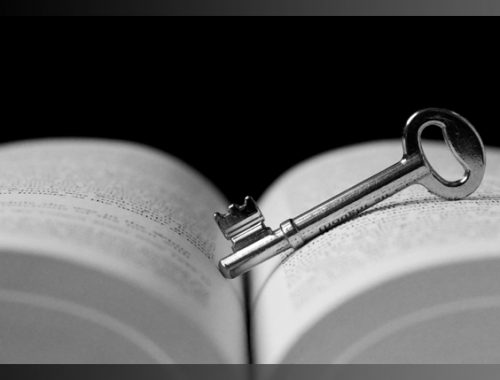 6:25 pm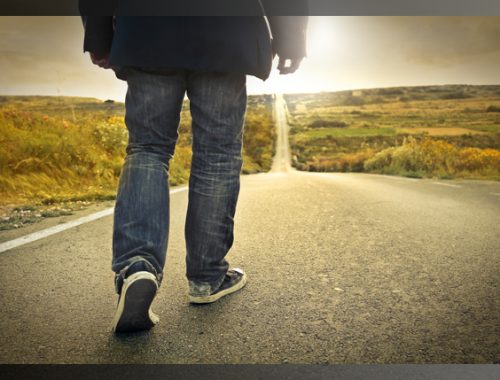 6:28 pm