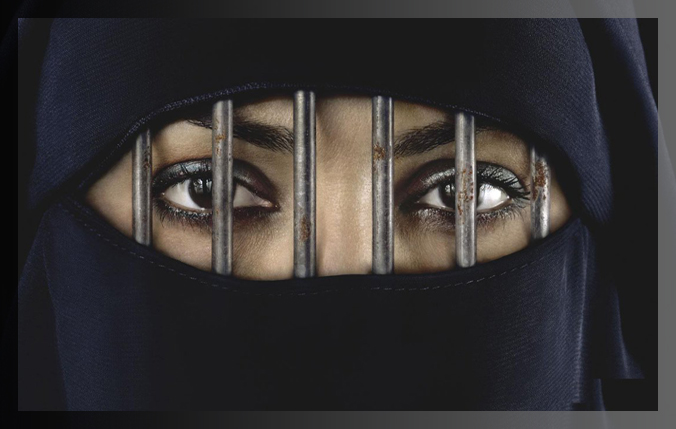 WOMEN IN THE QURAN AND IN THE FABRICATED RELIGION
8:45 pm
SPEAKING WITH A MOUTH FULL OF PEBBLES
With the segregation of men and women, women became isolated, and were not allowed to have male friends, so much so, in fact, that even conversations between women were to be conducted in whispers to prevent men from hearing their voices. However, in case of an emergency, a woman was allowed to address men only if she had filled her mouth with pebbles.
She was not allowed to perform her prayer when menstruating, nor could she read the Quran or keep the fast during her period. The Quran merely mentions that one should not have sexual intercourse with a menstruating woman. If God had desired that she should not recite the Quran or keep the fast, He certainly would have made it explicit.
22 – They ask you about menstruation. Say: "It is harmful. So keep away from women during menstruation, and do not approach them until they are relieved of it."
2 The Cow, 222
As we can see, the Quran gives every detail that a person requires. Yet, women's acts have been restricted by segregating them, by preventing them from performing the Friday prayer. The restrictions imposed on them, which do not exist in the Quran, are considered abominations. The concoctions went as far as fabricating hadiths that declared anyone complying with a woman's word would perish. Such an idea is utterly against the philosophy of the Quran.
Do not take counsel from women; oppose them, for opposition to womankind brings prosperity.
Suyuti, Leali, Ibn Arrak, Tanzihush Sharia
Whoever obeys his wife, God will throw him into hell.
Ibn Arrak II, 215
Turn to the First Page of the Article/
PAGE 2: TISSUE OF LIES ABOUT WOMEN BY SECTS BASED ON FABRICATED HADITHS
PAGE 3: A WOMAN CAN BE ADMITTED INTO PARADISE ONLY BY PERMISSION OF HER HUSBAND
PAGE 4: SALVATION FOR AGED TOOTHLESS HUSBANDS
PAGE 5: THE BEST WOMAN IS SHE WHO IS LIKE SHEEP
PAGE 7: WOMEN AS IMAMS, MUEZZINS AND HEADS OF STATE
PAGE 8: FABRICATION OF HADITHS FOR SEXUAL ENDS
PAGE 9: CERTAIN MISCONCEPTIONS ABOUT WOMEN
PAGE 10: POLYGAMY IN HISTORY
PAGE 11: DOG MEAT AND POLYGAMY
PAGE 12: THE PROPHET'S WIVES
PAGE 13: WOMEN AS WITNESSES
PAGE 14: BEATING WOMEN
PAGE 15: WOMEN AS HEIRESSES
PAGE 16: WOMEN'S POSITION ACCORDING TO THE QURAN
PAGE 17: SUPERIORITY IS NOT RELATED TO SEX BUT IN THE EXECUTION OF RIGHTEOUS ACTS
You May Also Like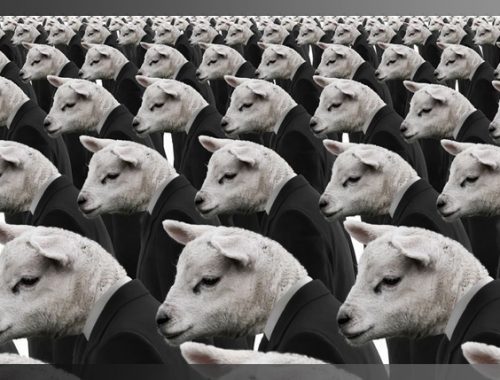 6:27 pm