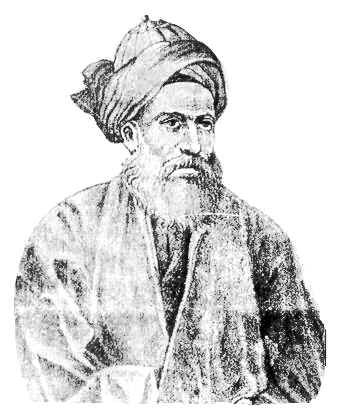 ANGEL WITH SIX HUNDRED WINGS AND SIX THOUSAND FEATHERS
Gabriel has six hundred wings, each of which having one hundred feathers, the length of these covering the whole distance from East to West. The wings are embellished with colored lights while the huge body is snow white. His feet reach down to the core of the earth. A single feather on his wing can topple even the highest mountain.
Beneath is the fourth heaven, its color is of white silver. It is called Erkalun. The angels in this heaven are in the shape of horses. Their master's name is Kabail. He is the watchman of this fourth heaven. Below is the third heaven of yellow ruby. It is called Maun. The angels in this heaven have the shape of eagles. Their master is Saftail. He is the watchman of the third heaven.
Turn to the First Page of the Article/
Page 2: SERPENT WITH RUBY EYES THAT TERRIFY ANGELS
Page 4: SUN WITH HANDLES AND SHEATED MOON CARRIAGES
Page 7: TABARI, THE GREAT SCHOLAR AND GUIDE OF IBRAHIM HAKKI
Page 8: BACKGROUND OF BACKWARDNESS IN SCIENTIFIC DEVELOPMENT
Page 9: WHEN PEOPLE CHANGE THEMSELVES